Anberlin – Dark Is The Way, Light Is A Place (Review)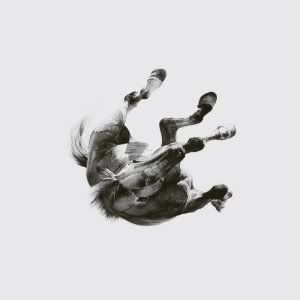 Universal Republic Records
Released September 7 2010
Reviewed By Tyler Hess
I need to get this out before I get any more depressed.  I don't think I've listened to an album that is any more of a downer than this in over half a decade.  After listening only a few times I felt like I had been living in Seattle for a dozen years and that it was only winter the whole time with rainclouds dominating my vision.  Don't misunderstand me, Dark Is The Way, Light Is A Place is a classic Anberlin album with all the fixins to whet your appetite, but if I listen to it much more without a break I might slip into a coma with little hope of recovery.
The fifth studio album from Anberlin starts off innocent enough with a fighting spirit of perseverance in "We Owe This To Ourselves".  The alt-pop rockers continue on with the first single, "Impossible" as Stephen Christian's falsetto vocals speaks of a relationship where not everyone is on the same page to the backdrop of the ever driving guitar work.  By the time "Take Me As You Found Me" comes along I realize that I've been taken back to middle school in the mid-90′s to a time when someone like Bryan Adams was able to tear it up on MTV and VH1…or even Rod Stewart…or Sting…or that one time they all got together in the name of a completely forgettable movie (The Three Musketeers) to sing a completely unforgettable tune (All For One).  Middle school was super lame, but the music still holds to today.
Moving on from middle school to the middle of the album, "Closer" poses the question of if keeping a safe distance is the right way to go about things and keeps the theme of proximity letting someone know that "You Belong To Me".  They turn course (in idea, not musically, which has been consistent throughout the album) in wondering in "Pray Tell" if they're being lied to or if secrets are being kept.  That's all before possibly the most depressing song on the album with "The Art of War" as Stephen Christian proclaims that "there are songs I'll never write/because of you walking out of my life/there are words that don't belong/because of you I'll never write another love song".
As the record winds down we see Anberlin at their angstiest with "To The Wolves" written to a betrayer, saying "Who needs enemies when we've got friends like you?"  "Down" seems to show a hint of regret before "Dark Is The Way, Light Is A Place" finishes things up with a little bit of the final epic that Anberlin has been closing things out with lately declaring "you're not a slave, so get off your knees".
I need to get out in the Sun and get away from this beautifully depressing album that will surely contend for album of the year and be in all kinds of top ten lists in a few months.  I'm sure I'll listen again sometime.  Like tomorrow…and the next day…and the day after that.  It's worth it.
Grade: 5/5
Tracklisting:
We Owe This To Ourselves
Impossible
Take Me As You Found Me
Closer
You Belong To Me
Pray Tell
The Art of War
To The Wolves
Down
Depraved